Covid Safety Update
In a season of great uncertainty, Rodeo Austin continues to keep Texas youth at the forefront of everything we do. Given the on-going circumstances of the pandemic, including the unavailability of portions of the Travis County Expo Center, the decision has been made to cancel the ProRodeo, Carnival, Fair and BBQ Austin events this March.
We do plan to host private youth competitions this March. This will include the Junior Livestock Show, Ag Mechanics Competition, Ultimate Scramble Championship and the Youth Auction. Thank you for your continued support!
STAY UP-TO-DATE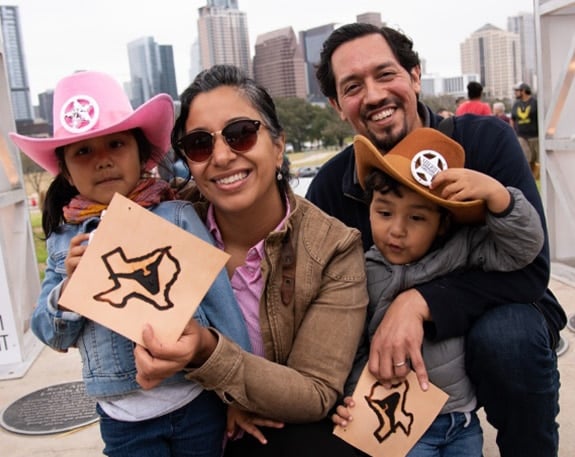 EVENT DETAILS
DATE: To Be Announced
TIME: 6:00 a.m.
LOCATION: The Long Center for the Performing Arts
The Cowboy Breakfast is a free Texas-sized breakfast held at the Long Center for the Performing Arts!
Example of previous menus:
Cowboy Coffee
Biscuits and Gravy
Breakfast Tacos
Sausage-on-a-Stick
Pancakes
Catfish Toes
Milk & Juice
Donuts
Pralines
Petite Pies
Sparkling Water
JOIN THE RODEO AUSTIN FAN CLUB
Sign up to receive the latest Rodeo Austin news, events and more.