COMING TO A SCREEN NEAR YOU
Rodeo Austin is remaining true to it's roots by carrying on the tradition of the annual Gala! This year we are rooted in grit and bringing the Gala to your home! Put on your boots (or comfy slippers) and enjoy an evening with Rodeo Austin.
EVENT DETAILS
February 26, 2021
7:30pm CST
Join Rodeo Austin for a special evening called Rooted in Grit: Virtual Gala. This exclusive experience will include a silent auction, musical performances, interviews with special guests and a look back at our favorite Rodeo Austin moments, all in support of our mission. Best of all this event is open to all friends of Rodeo Austin. The virtual event will be FREE to view, and there are exclusive contributor packages for purchase that include a delivered meal and party pack.
Entertainment Line Up
Campfire Chat with Wayne Brooks & Bullfighters
How to Participate
Attend the Livestream
The Virtual Gala Livestream will be FREE to attend and is open to all friends of Rodeo Austin. Simply provide your name, email address and phone number to register and you will be sent the link to attend on 2/26/2021. Registration will begin soon.
Sponsor or Contribute
Rooted In Grit: Virtual Gala is replacing the in person Gala we typically hold in February. There are plenty of ways you can support Rodeo Austin and our mission to grow the next generation. Now more than ever, we are counting on the generosity of the Rodeo Austin supporters. In exchange, we will provide you an intimate and memorable experience from the comfort of your own home! Packages are available for purchase now.
Partnership Packages
$10,000 Sponsor
Delivered home dinner experience catered by RS3 Strategic Hospitality for up to 6 people
Delivered watch party kit
Invitation for 2 guests to attend virtual VIP cocktail social and meet-and-greet, starts at 6:45pm
Recognition during event and via social media tagged post
$1,500 Contributor
Delivered home dinner experience catered by RS3 Strategic Hospitality for 4 people
Delivered watch party kit
$500 Contributor
Home dinner experience plus swag bag for 2 people available for contributor pick up
Buy Now
Silent Auction
The Rooted in Grit silent auction will be full of fantastic experiences and one-of-a-kind packages. All silent auction proceeds directly benefit Rodeo Austin and help us further our mission. Anyone can bid on the silent auction via the virtual auction webpage. To participate, you need to register for the event and then the silent auction link will be sent via text message. The silent auction will open for bidding on 2/19/2021.
Presenting Sponsor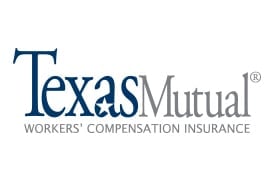 Sponsors