2023 BBQ Austin Event Map & Schedule
Check out all the activities happening March 3-4!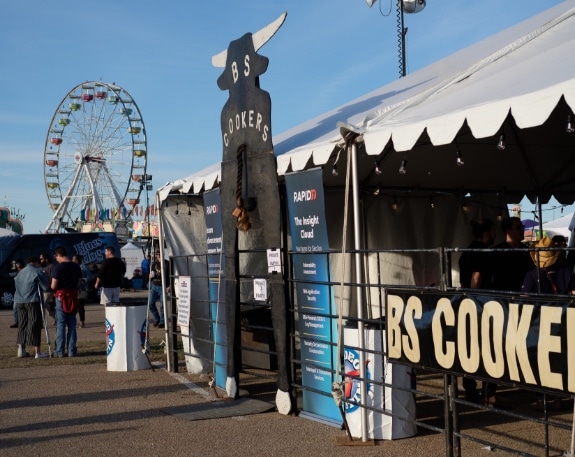 BBQ Austin Event Details
BBQ AUSTIN IS MARCH 3 – 4, 2023
Cook-off Hours of Operation
Friday, March 3: 12:00 p.m. to 11:00 p.m.
Saturday, March 4: 10:00 a.m. to 11:00 p.m.
Carnival Hours of Operation
Friday, March 3: 4:00 p.m. to midnight
Saturday, March 4: 11:00 a.m. to midnight
Carnival opening time varies by day. Carnival closing time is subject to change without notice.
Fairground Tickets Prices:
$10 adult
$5 kids (ages 3-12)
Children ages 2 and under are free.
Parking:
$15 at the gate Cash or credit. Parking can also be pre-purchased online. Parking is not come and go. If you leave, you will be charged again upon return.
Rideshare / Drop Off:
Our Pick Up and Drop Off lot is specifically designated for patrons dropping off guests or for those utilizing ride-sharing services. Please enter through Gate 1 and follow rideshare signs for pickup and drop off locations. It is marked with signage to make it easy to locate.
Your Ticket To Texas Entertainment
Get your tickets to BBQ Austin March 3-4 today!
JOIN THE RODEO AUSTIN FAN CLUB
Sign up to receive the latest Rodeo Austin news, events and more.