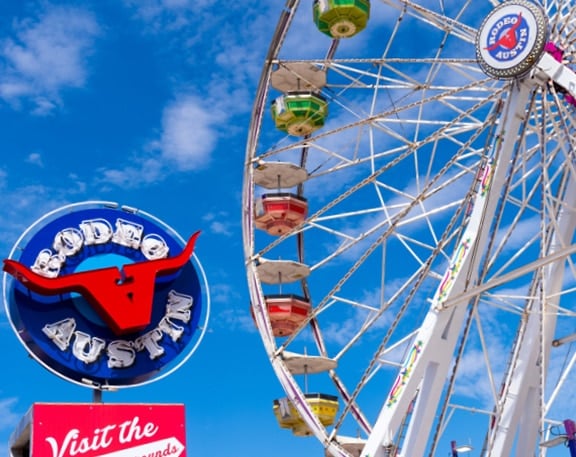 COVID SAFETY POLCIES
Rodeo Austin is taking the following COVID-19 precautions to protect visitors, employees, and public health during our Events in March:
Visitors and employees are encouraged to be fully vaccinated.
Please be aware of COVID 19 symptoms, and if you experience symptoms or obtain a positive COVID 19 test result you should stay home and follow CDC guidelines for isolation and quarantine.
Practice appropriate public health recommendations, including frequent hand washing, hand sanitizing, social distancing and, wearing a well-fitted mask when circumstances dictate.
Rodeo Austin takes the health and safety of our employees and visitors very seriously.  We have worked closely with Public Health Authorities to put into place additional hand washing stations, hand sanitizing stations and instructional signage throughout the Event to encourage and promote public health and safety.
Activities at Rodeo Austin include both outdoor and indoor events.  We anticipate that visitors to our events will include people who are fully vaccinated and people who are not.  All visitors and employees should use prevention strategies appropriate to the current local conditions and CDC COVID 19 guidelines and recommendations.
Updated 2/25/22
DONATE
Since 1938, we've been a mission with a rodeo that has brought heritage and entertainment to our community. Our nonprofit fair and rodeo's mission wouldn't be achievable without generous donations of both time and money from people like you. Please consider making a tax deductible donation today of your choosing. No amount is too small and every gift helps us grow the next generation while preserving our heritage.
Join the Rodeo Austin Fan Club
Sign up to receive the latest Rodeo Austin news, events and more.